GET THE ENGINEERING CONSULTANCY YOU DESERVE
We are BMG Surveys Ltd, an engineering consultancy firm based in Glasgow, Scotland, who have been operating throughout the UK and Ireland since 2011.
We provide specialised professional engineering and survey support services to renewable energy installers and designers in both the domestic and commercial sectors. Our comprehensive knowledge and attention to detail in the renewables sector, and in particular the solar PV and thermal markets, has seen our client base extend to just under half of all registered installers throughout the UK and Ireland.
With Head Offices in Glasgow, BMG Surveys Ltd provide engineering consultancy services ranging from Structural Roof Loading Reports, Solar Site Surveys, Floor Plans and Electrical Layouts to SER Certification and Display Energy Certificates and Asbestos & Fire Risk Assessments.
A full list of the professional engineering consultancy service we offer can be found on our services page.
Would you like to speak to one of our consultants over the phone? Just submit your contact details and we'll be in touch shortly. You can also email us if you would prefer.
WHAT THEY SAY...
What are our clients saying about us?
Kai Casswell
PLUMB SOLAR LTD
"Awesome company which provided me with fast structural reports for some recent solar thermal installs I did. Highly recommended."
Charles Montlake
USE THE SUN LTD
"We consider BMG a fabulous find, their reports are detailed, meeting all the MCS requirements and there is a very fast turn around Will continue to use them on all our jobs."
Bruce Davis
ETERNAL ENERGY SYSTEMS LTD
"Thorough & diligent work with full calcs & impressive report. BMG go the extra distance to help keep your PV machine on track."
Jon Precious
SOLAR EUROPE
"Have been using BMG for well over a year and cannot fault them. Professional, quick turnaround and very happy to recommend them."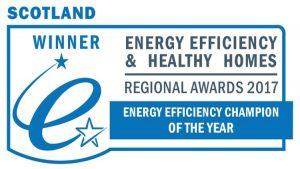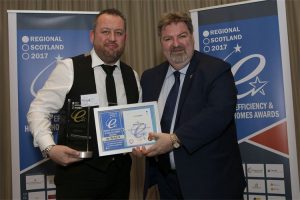 Our entire ethos revolves around ensuring we provide a fast, efficient, cost effective service on every project we are involved in.
With our friendly, enthusiastic staff who have endless expertise in renewables we continue to build and maintain relationships throughout the industry.
Energy Efficiency Champion of the Year!
BMG Surveys Ltd is delighted to announce that we are Energy Efficiency Champion of the Year for Scotland 2017.
Thank you to all of our clients for their continued support and repeat business.
MD Bryan McGrory commented: "We are now one of the largest suppliers of Structural Reports to the Solar Industry in the UK & Ireland. This is simply put down to the efforts we go to to ensure we maintain our high levels of customer service and efficient timescales."